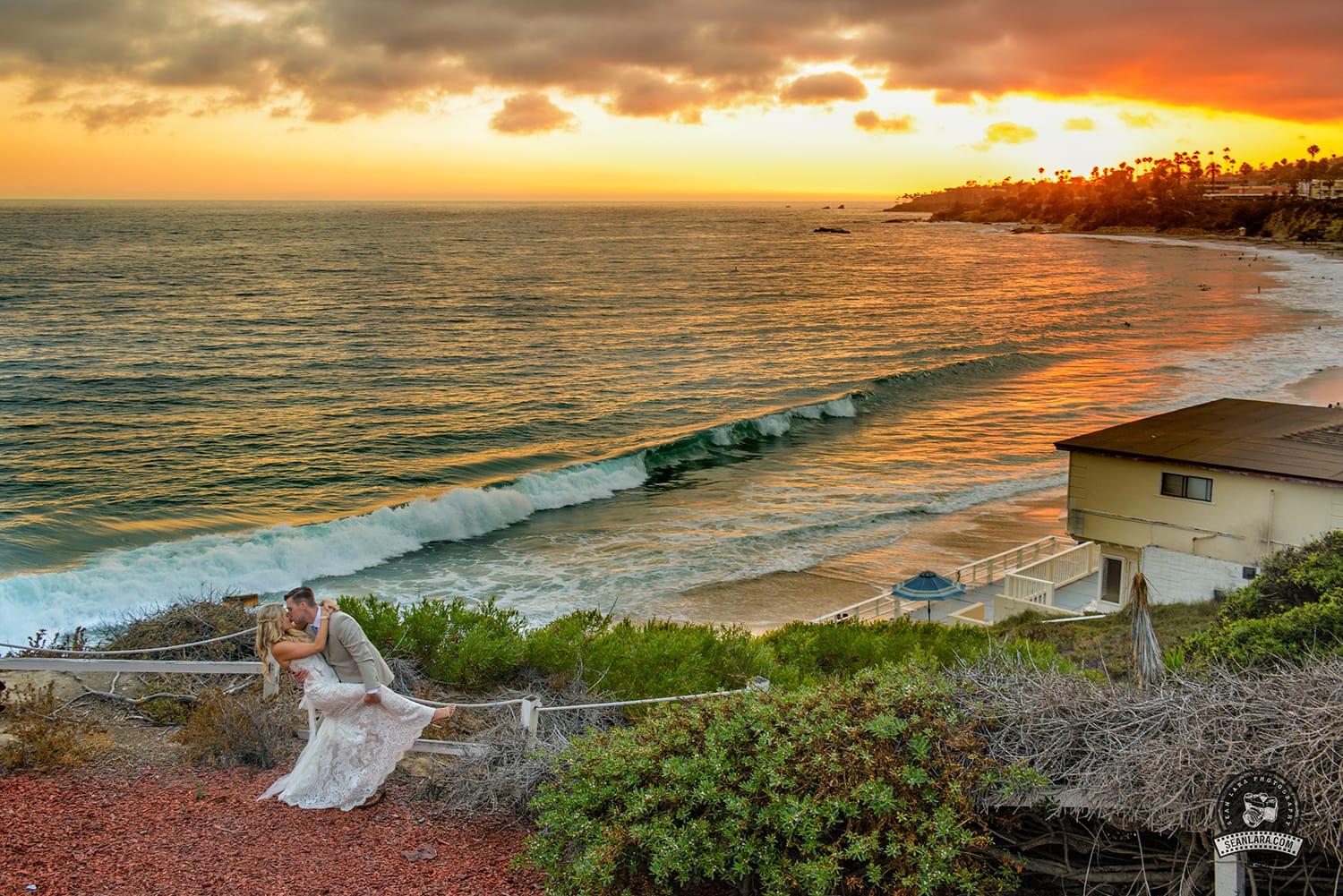 15 Feb

Published! Destination Wedding – Laguna Beach
Laguna Beach Wedding Photography
This wedding has been featured on:
Having the opportunity to travel is always fun and exciting as a photographer. It presents new challenges, new scenery and lighting situations a photographer may not be used to and allows us to expand our portfolio. In this case, Lyssa and I traveled together to Southern California to photograph Austin and Kim's Laguna Beach Wedding . I've known Austin since I was 14 years old – we met as a result for our passion of fishing and the tradition carries on today. We've had lots of amazing fishing experiences together growing up which included sneaking into places we really shouldn't be fishing, and even as far as having a mishap with the police in Tijuana (but that's a funny story for another time). While they now live in Lake Tahoe, and myself in Fort Collins, we've remained friends over the years and was honored when they asked me to photograph their big day.
The day started out getting ready at a private residence overlooking downtown Laguna Beach that Kim's family rented out to handle all of the preparation. Kim traveled all the way to Kleinfeld's in New York City to get her Pnina Tornai dress, and looked absolutely stunning paired with a nice set of Stuart Weitzman shoes. Austin and his groomsmen got their classy tan suits from 3 day Suit Broker in Orange.
After capturing many detail and candid moments, we took photos of the bridesmaids and groomsmen at the property before heading down to Occasions at Laguna Village, where the ceremony and reception would be held. Austin and Kim decided not to do a first look and he was in absolute awe as she walked down the isle. After exchanging vows, a wine ceremony and the breaking of the glass, they were officially married! After the ceremony I took the bridal party down to the beach for some additional photos, but was quickly shut down by the incoming tide. To end the night, Austin and Kim enjoyed a beautiful sunset overlooking the ocean and danced well into the long hours of the morning!


Destination Wedding Photographer
If you enjoyed looking at these photos and are considering a destination or beach wedding, I would love to be part of your special day! Please send me an inquiry to get a custom quote for your big day.