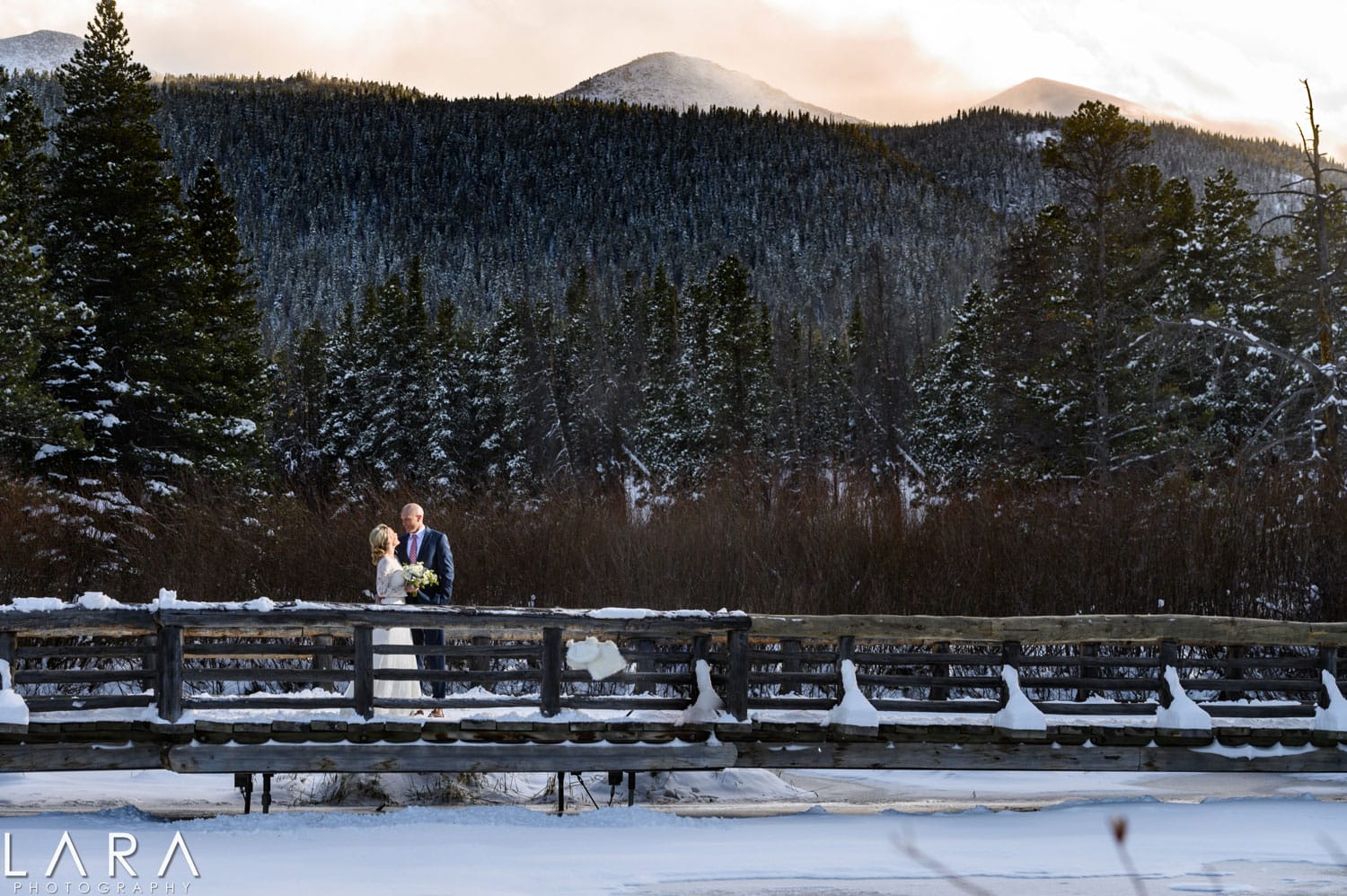 01 May

Sarah & Nick – Sprague Lake Elopement

Many couples travel to Colorado from all over the country to elope in our beautiful mountains. One of the most popular spots in the state for couples to share their vows in private is in Rocky Mountain National Park. For their intimate ceremony, Sarah & Nick invited a few of their closest family and friends to join them on the dock at Sprague Lake in Rocky Mountain National park. This location is one of our favorites in the Park, simply because of the stunning views. Regardless of the time of year, it's easily accessible spot to bring your wedding party to and it's near some of our favorite locations to explore. After Sarah & Nick exchanged rings, they were quite cold from the snowy and windy conditions so we only visited a couple of additional spots for photos but we made them count! The sunset and golden hour views were amazing and they were absolutely worth the cold fingers that ensued. 
SPRAUGE LAKE ELOPEMENT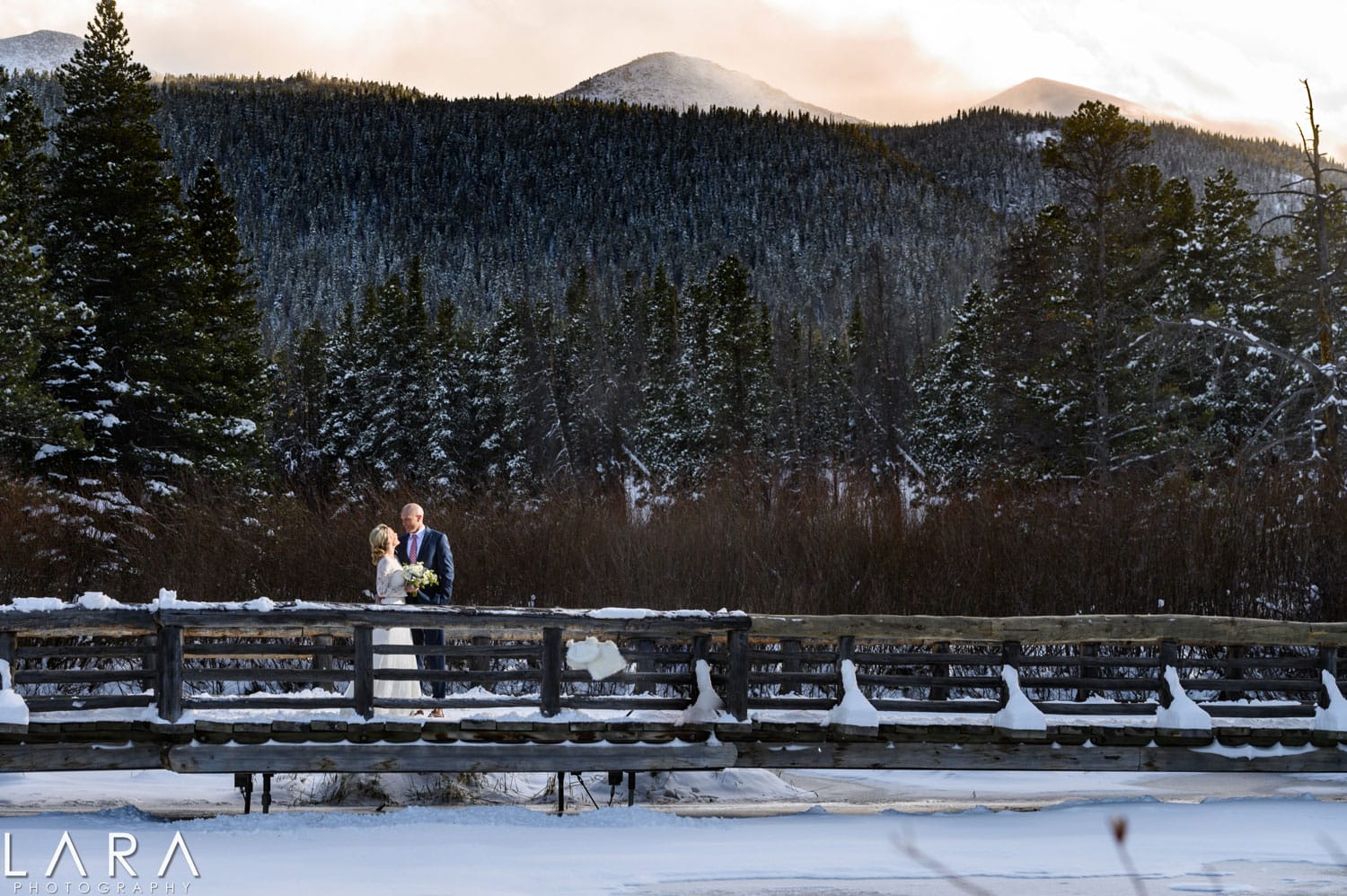 ESTES PARK WEDDING PHOTOGRAPHERS
If you're looking to elope in Estes Park or Rocky Mountain National Park, we'd love to be considered to capture your intimate ceremony. If you'd like to learn more and see how we can be involved in your special day, please check out our page for Estes Park Wedding Photography. If you need more information on weddings in Estes Park, visit the Estes Park Wedding Association.