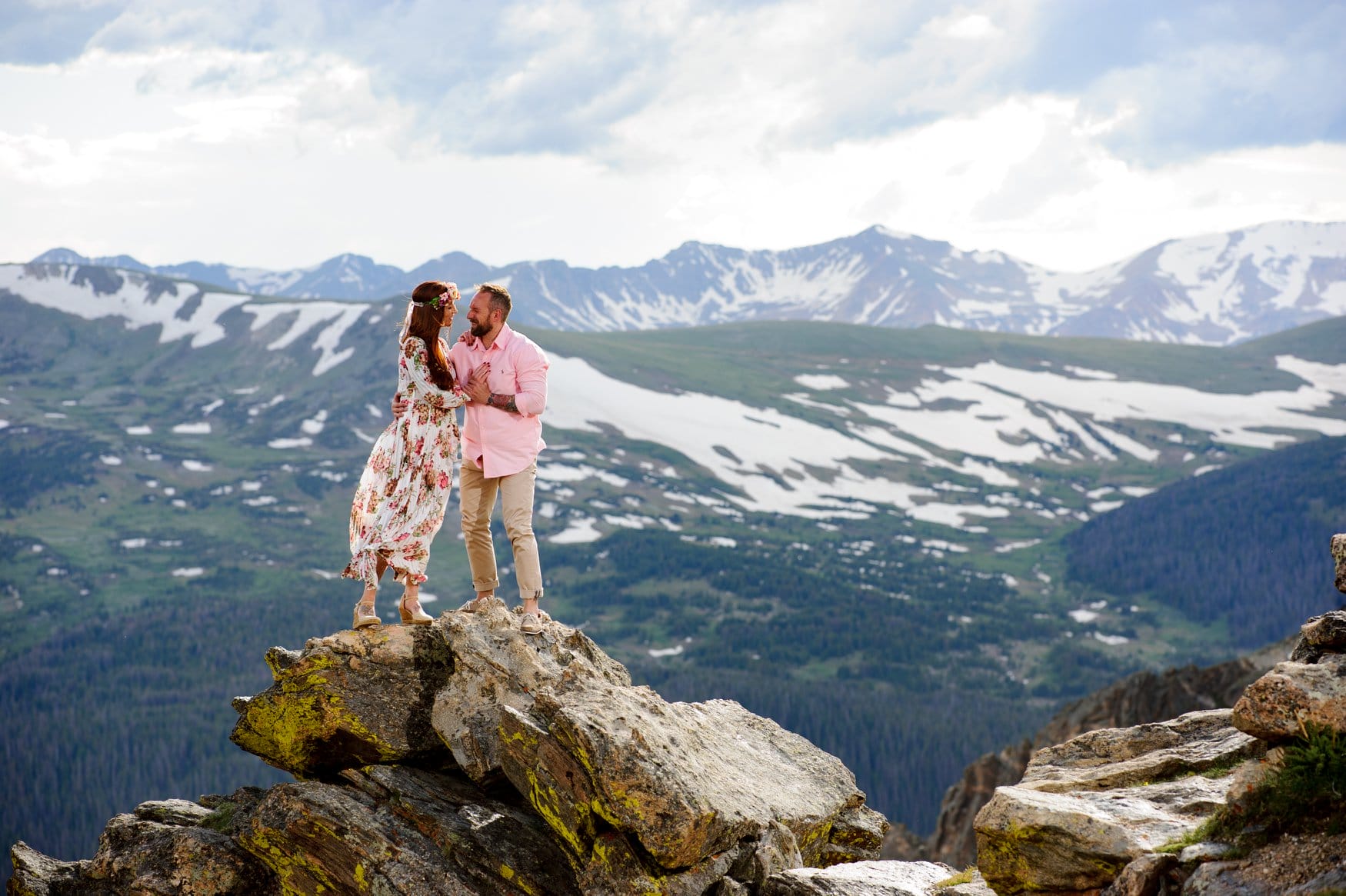 16 Sep

Rocky Mountain National Park Engagement Session

John and Kimberly are a newly engaged couple that sent us an email 6 months before wanting to capture some epic spots of the mountains and incorporate the Spring scenery into their photos. These two have quite the fascinating love story and it was so much fun to be a part of it. John is British, Kim is from the States and they met while both on a tour in Iraq working at the U.S. Embassy in Baghdad. They've decided to make their home in Fort Collins and to celebrate their new life together they wanted to capture their engagement photos in their new home.

Rocky Mountain National Park is one of the most beautiful spots in the West to take photos at and we're lucky to have this scenic spot practically down the street. We take photos here quite often, but that's because it's so easy to recommend and it's beautiful 365 days of the year, and in any weather. For this session Lyssa and I chose to shoot in June with the flowers in full bloom. We started in Moraine Park taking photos the river, the elk and the flowers. After a quick wardrobe change we drove up to Trail Ridge Road to get photos above the tree line at 12,000 feet. Even though the heights were a little sketchy, they pushed through their nerves and we got some absolutely incredibly photos!


We're also very excited to announce that this photo from the session won a "Made with Magmod" award. MagMod makes a variety of lighting modifiers for professional photographers and we regularly use their products on every single engagement, portrait and wedding photography session. I personally consider this a huge honor because there some absolutely phenomenal portrait photographers from around the world in the MagMod community, and the competition was tough! Thank you so much for the support everyone!