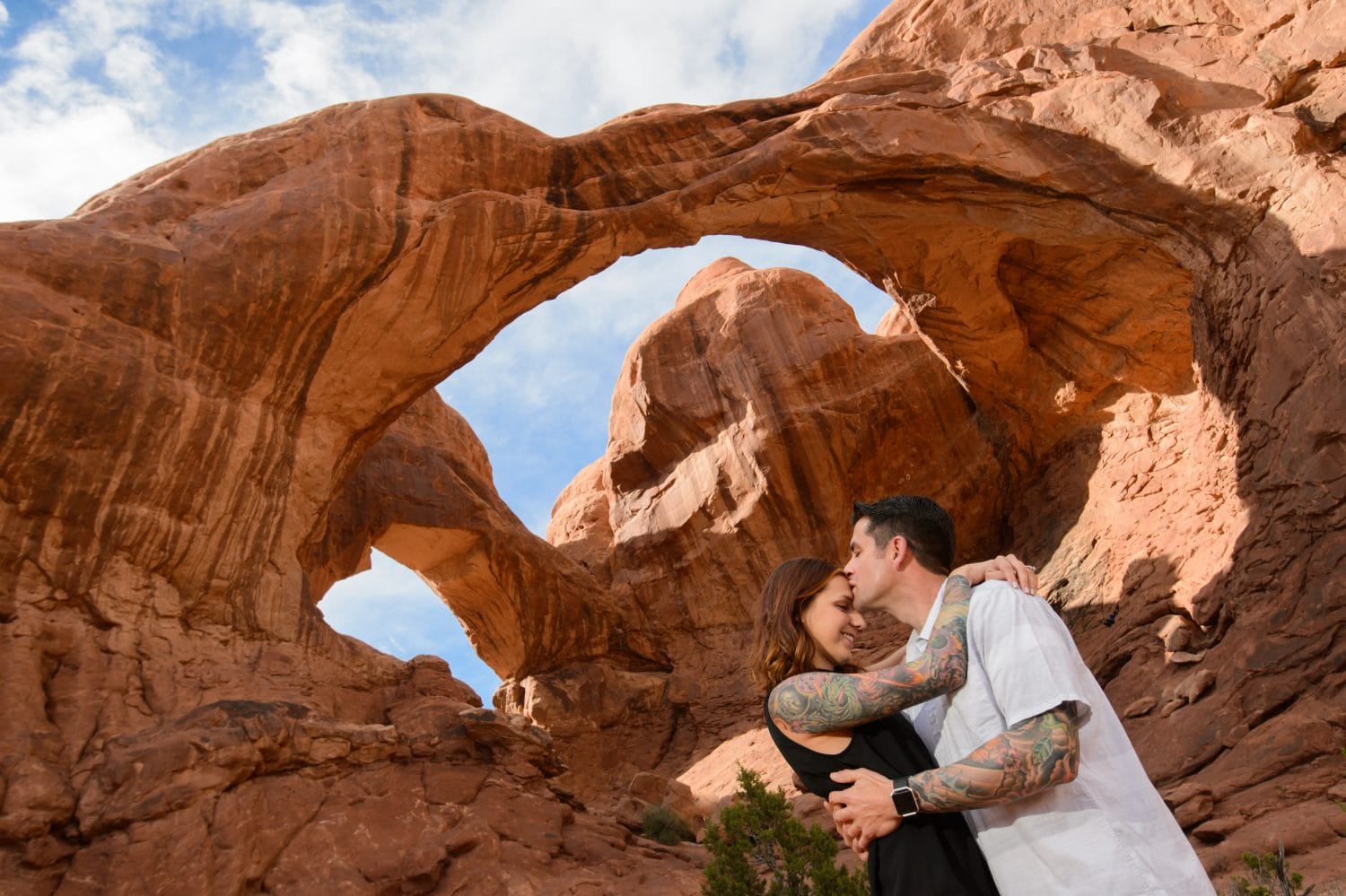 05 Jun

LJ & Allyson – Arches National Park Adventure Session

This Spring I've been fortunate enough to take some of my engaged couples to some amazing locations all over the Rocky Mountain region. Of these spots, one of the most unique locations I got to visit was Arches National Park. LJ and Allyson are getting married early next year, and they wanted to go somewhere unique and out of the ordinary for their engagement session.
Arches National Park Adventure Session

We had a lot of fun exploring the park and seeing the absolutely magnificent arches that make this park so unique. LJ and Allyson were so much fun to spend the day with and their love for each other was incredibly apparent and showed well through the photos. We spent about 2 hours in the park before it started to hail and rain. Fortunately we got all the photos we wanted to get before we had to call it a day, because once the rain started, it didn't stop! I can't wait to be a part of these guys' special day when they get married next winter at Mary's Lake Lodge in Estes!

Fort Collins Wedding Photographer
Thanks so much for looking through these photos! I'm a Fort Collins Wedding Photographer and together my wife and I travel all throughout Colorado capturing couples' love stories. If you're interested in learning more about how we can capture your special moments, please send us a wedding inquiry!