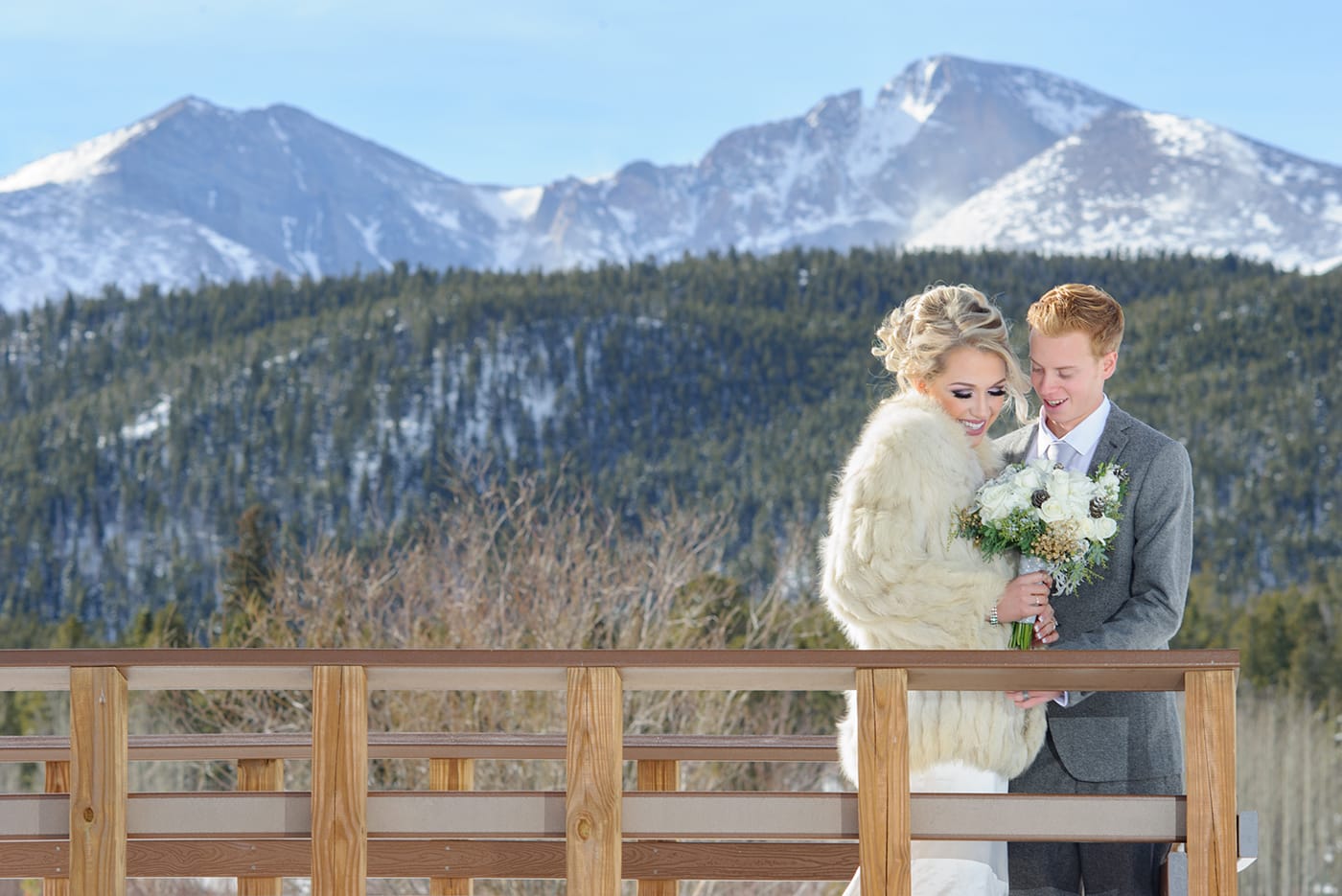 02 Mar

Small Winter Wedding – Estes park
Winter Wedding in Estes Park
:
The peak wedding season in Colorado is from late May until October. People enjoy the beautiful, fair weather that time of year and I don't blame them. With this said however, I really wish more couples were willing to get married in the winter months, because the mountains in Colorado in January are absolutely gorgeous. Nick and Story live on the island of Hawaii and traveled all the way to the mainland to host a Winter Wedding in Estes Park. They wanted to experience something different for their intimate wedding, and chose to share their vows with each other at Taharaa Mountain Lodge. A great feature about this venue is the fact that they have three ceremony locations, and for this one we decided to host it in the ballroom which has magnificent views of the Estes Park Valley in the comfort of being inside. Being so close to some beautiful scenery, I convinced Nick and Story after their ceremony to hop in the car with me and drive up to Lily Lake to capture photos of Longs Peak and Mount Meeker in the background, as well as get some photos in front of the frozen lake. As you can see, the photos came out beautifully.




Estes Park Wedding Photographer
If you enjoyed looking at these photos and you're considering having an Estes Park wedding (or anywhere in Colorado), please send me a message and I'd love to talk about how we can capture your special moments on your big day. Check out some more photos I've taken in Estes Park here, or send me an inquiry when you're ready to chat! I specialize in an artistic photojournalism style and help capture your day as you remember it!