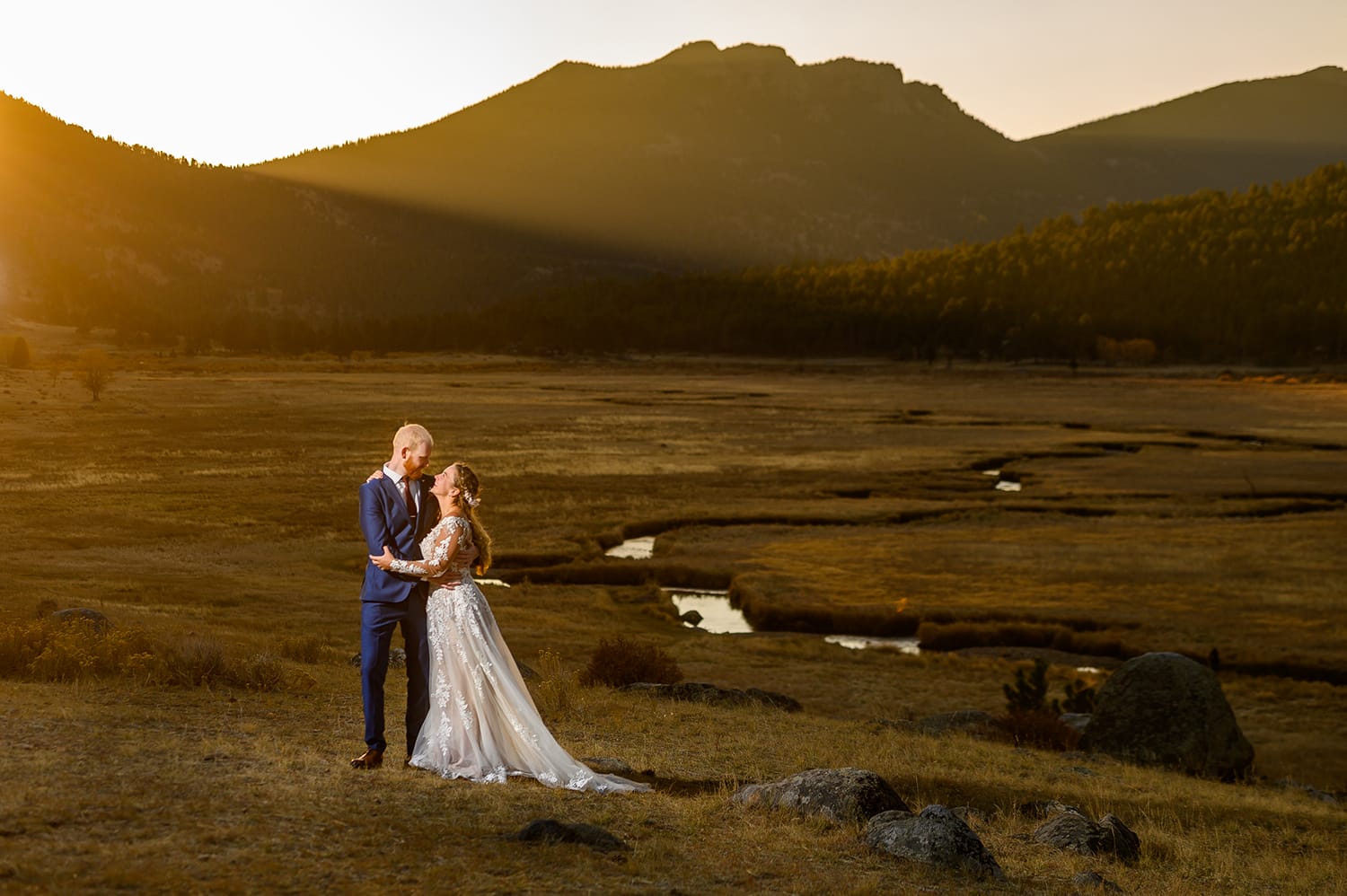 22 Dec

Crystalyn & Sean – Wild Basin Lodge Wedding Photos

It's been about a year since we visited Wild Basin Lodge and we were incredibly excited to come back. This gorgeous mountain venue is tucked right on the edge of Rocky Mountain National Park and sits on the N St. Vrain Creek which flows through Allenspark. Crystalyn and Sean originally had planned to get married in Italy, but with the worldwide COVID pandemic happening that meant they had to alter their wedding details and instead get married stateside. For them, the Estes Park area was an easy choice because they love visiting the national parks all around our country and immersing themselves in nature. They love nature so much in fact, that the morning on the day before their wedding we took them to some our favorite locations in Rocky Mountain National Park to catch the beautiful colors of the sunrise and the Autumn colors. Mother nature definitely threw us a bone that morning, because the scenery was spectacular.

On the day of the wedding, Sean and Crystalyn kept their guest count low and also made sure their two pups made multiple appearances throughout the day. After getting ready on site, they headed out to the Meadow for their ceremony. Despite it being chilly and windy, the mountain views made for an epic backdrop. After the ceremony, Crystalyn had this vision and strong desire to hop into the river with her huskie, and that's exactly what she did! Despite the near freezing water temps, she jumped on in, dress and all, and we quickly snagged some photos. What a trooper! A quick wardrobe change and we headed to the reception for food, dancing, cake (for the dogs too!) and some evening photos.
WILD BASIN LODGE WEDDING – ESTES PARK

































ESTES PARK WEDDING PHOTOGRAPHERS
If you're planning a wedding at Wild Basin Lodge, Estes Park or Rocky Mountain National Park, we'd love to be consider as your photographers! We have over ten years of professional experience capturing weddings, most of which are in the Rocky Mountain region. Check out our Estes Park Wedding Photography page to see our portfolio and learn more.