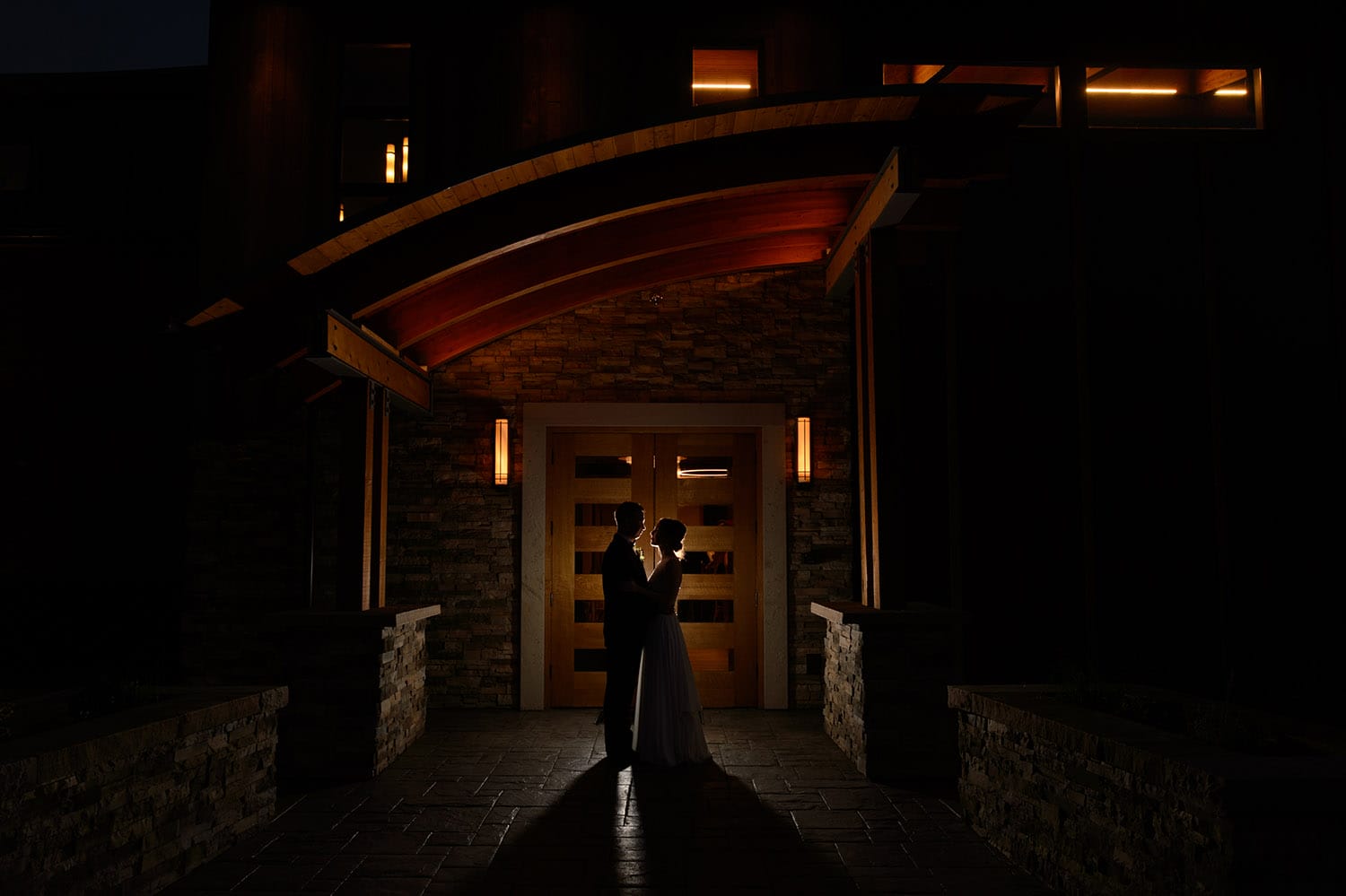 04 Nov

Michaela & Mason – SkyView at Fall River Village Wedding

Let's be honest, it's hard to find a bad wedding venue in the Rocky Mountains as most boast beautiful views of spectacular peaks regardless of location.  But when the venue is named SkyView, it has a lot to live up to, even in the Rocky Mountains.  SkyView at Fall River Village absolutely lives up to it's name, and then some!

Located in Estes Park, SkyView at Fall River Village is a centrally located Estes Park Wedding Venue with breathtaking views, onsite lodging, and modern rustic decor that blends beautifully with the surrounding mountains.  The floor to ceiling windows in their reception area gives wedding guests an unparalleled view of the mountains and the open-air wrap-around porch is a beautiful space for cocktail hour or just to sit and enjoy the views.  In addition, gas fireplaces on the porch provide warmth during the cool mountain evenings.  There is an upstairs deck with a ceremony site that is just as expansive, and sits on the top floor of SkyView.  A large pavilion covers the top floor deck, which adds to the amazing, expansive feel of SkyView and further solidifies this venue as being a top choice for anyone looking to have an Estes Park Wedding.

Not only does SkyView offer fantastic spaces for the wedding ceremony and celebration, but it has a spacious salon for the bridal party to get ready in.  Large mirrors, ample seating, and a large counter area ensure that Hair and Makeup Artists have plenty of room to work, or bridesmaids and brides alike have space for their personal items while they prepare for the big day.  If the bridal party needs more than one room, or if family wants to be able to stay close to the venue, SkyView also offers condominium accommodations within walking distance.  These modern lodge-style homes fit in perfectly with the aesthetic of SkyView and are wonderful options for friends and family to stay.When looking for a place to get married in Estes Park, you absolutely can't go wrong with a SkyView wedding.  It combines beauty, convenience and fulfills it's promises of having a "Rocky Mountain Sky View" regardless of where you are in the venue.   With even more planned improvements to the space, and rumors of a "Speak Easy" installation in the basement, SkyView at Fall River Ranch should be on your list of venues to tour for your Estes Park Wedding.
SkyView at Fall River Village Wedding
Lyssa had the opportunity to photograph one of the first weddings at this gorgeous space. Due to the recent Mary's Lake Lodge fire, this couple Michaela and Mason were forced to search for a new place to get married, and we're so glad they picked SkyView. Their day was full of love, laughter and joy and Lyssa was privileged to capture their special moments. Thank you for allowing us to be a part of your day, and a huge thank to you all the vendors that helped make this day magical:
Venue – SkyView at Fall River Village
Photographer -Lyssa with Sean Lara Photography
Coordinator – Tess with SkyView
DJ –  Trenton with Trebled Entertainment
Florist – Best Day Floral
Hair/Makeup – Bella Capelli
Caterer – Spice of Life
This SkyView at Fall River Village Wedding was absolutely amazing and we can't wait to be a part of another!